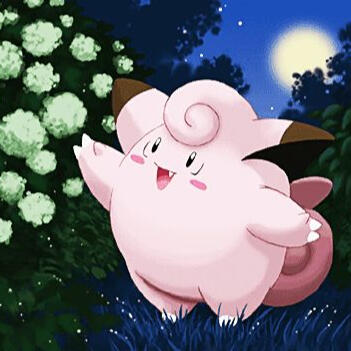 🌿 Body Positive 🌿 Mental health Positive 🌿 LGBTQIA+ Safe space 🌿Hello there!
My name is Mel. You can call me Mely, Melo, or Lavender. I use They/Them/Fae/Faer pronouns!
I'm a queer Autistic/ADHD trans artist, who has a high focus on illustrative work, and sometimes comics (I dabble!)I am aspiring to be a childrens therapist. I work with children currently in therapy work as a behavioral technician for speach and behavioral therapy. (now, licensed!)
As for my goals as an artist, I aspire to work with and make Children Books or Cover work. If you are interested at all please email me at [email protected].
About me/Random Facts about Mell
I'll update this soon!
I'm going to rewrite it all //rolls//
Interests...

Plants/Botany

HealthCare

Crafts/Art

Rain

Sunshine

Nature

Cartoons and Anime

DnD

Cottagecore/Farmcore/Fairycore

Farms and Farm Aesthetics

Sci-fi, Romance, Medieval/Middle Ages

The Beach

Cooking

Farming Sim games

Strategy Oriented, building, and Sim games

The Witcher

Skyrim/Oblivion
I work primarily with Illustration-esque work. But I also sometimes Dabble in Comics. These are just some of my most proud works as of late.Contact me on my socials for inquiries!
Here is my base prices for all commissions, for those interested! Please feel free to send a Direct message to any of my socials for inquiries.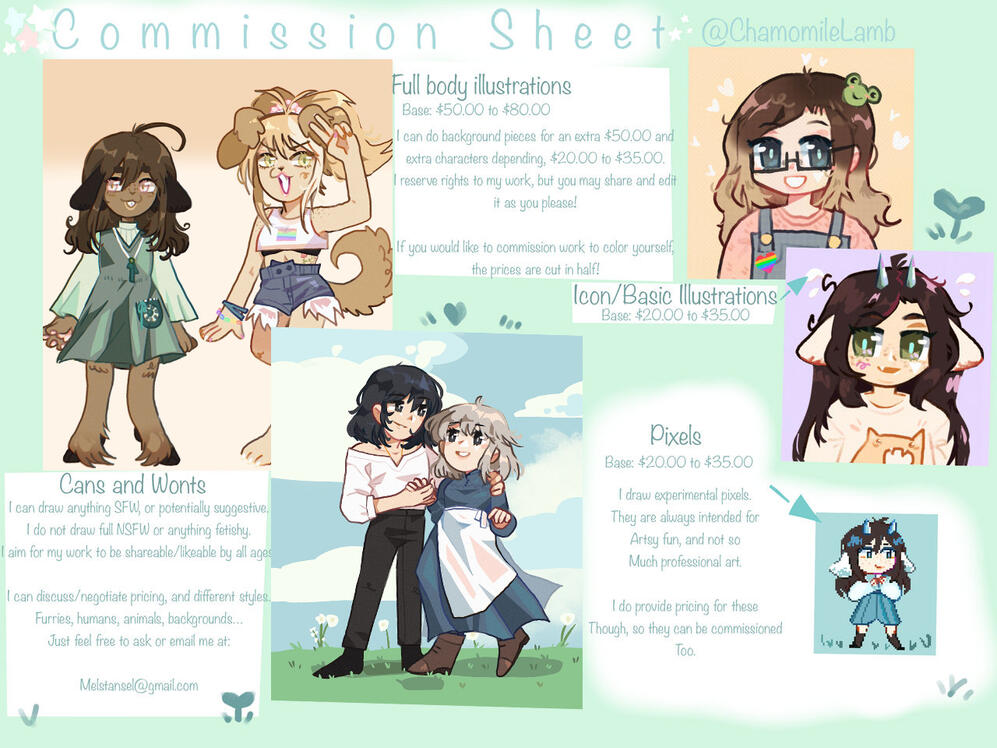 This is just a random list of things I am fixated on!
It changes so much, but I guess these are the main ones that usually stay with me.
Stardew Valley

Pretty much any farming esque simulator! Graveyard Keeper is a good example!

Elder Scrolls

The Witcher

Manga Reading

Fantasy stories, and reading

Books, lots of em. (Read In Deeper Waters, and The Last Stop!)

Art, ofcourse!
September 16th 2020 - August 13th 2021
My sweet little Autumn baby, Dandelion. She passed away, but holds a special place in my heart forever.
Hello, this is my T.O.S. for my services via commissions and adoptables
ADOPTABLES TERMS OF SERVICE
Do not resell my characters for more that you purchased them for unless you have additional art commissioned or drawn yourself that adds value to the character.

You are allowed to make minor redesign tweaks to the character, but please keep it recognizable to the original design.

Do not claim my work as your own, I reserve rights to my work and art.

Payment is owed within 48 hours of claiming. Adoptables will be resold after 48 hours if you have not paid. If you do this more than three times, you will be blacklisted.